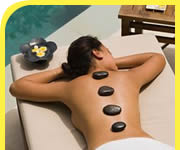 | | |
| --- | --- |
| | Patricia Cucolo in Wolcott, CT |
| | Cox Bryan M MD in San Antonio, TX |
| | Kenneth J Edmonds in North Hampton, NH |
| | R & R Chiropractic - Kathryn Braun DC in Metamora, IL |
| | Glory-B Flower Essences in Santa Barbara, CA |
| | Moeller Reed Chiropractor in Cincinnati, OH |
| | Leona Schlageter Massage Therapy in Fleetwood, PA |
| | Susan W Mason in Newcastle, ME |
| | Body Works by Dee Dee in Dallas, TX |
| | Gail's Therapeutic Massage in Mesa, AZ |
| | James Nichols in Durango, CO |
| | Colon Health Center in Durango, CO |
| | Lotus Holistic Health INST in Capitola, CA |
| | Tortoise Clinic of Chinese Medicine in Miramar Beach, FL |
| | PAEZ Chiropractic in Newburgh, NY |

From Our Blog:


Holistic Practitioners And Medical Licensing

Holistic medicine is a unique approach to the ailments generally experienced by the human body. Holistic medicine is sometimes referred to as traditional medicine or Eastern medicine and is sharply contrasted with Modern medicine which is often called western medicine. The key difference in these two medicinal standpoints is the concept of isolation versus inclusion. In Western medicine, the... Continue Reading
Alabama Holistic Practitioner Directory
Click on a holistic practitioner name for further information.
A and B Contractors
Dolomite, AL
Acupuncture Center
Huntsville, AL

Cert. acupuncturist & herbalist. We accept american express, discover, mastercard and visa fo...

Comprehensive Mental Health Practice
Selma, AL
Evans Chiropractic Clinic
Huntsville, AL
Holistic Healthcare
Birmingham, AL
McMinn James Dr
Birmingham, AL

We can assist you with consultations, emergency rooms and weight loss diets.

Montgomery Buddhist Meditation Center
Montgomery, AL

We can assist you with securities brokers.

Swendra-Beerli Sherry
Huntsville, AL
Katie Reich
Tuscaloosa, AL

Our preferred brands include technique. Our specialties include bodymind acupressure, persona...

Katie Reich
Tuscaloosa, AL

Our specialties include a wholistic approach to counseling , personal growth and stress managemen...