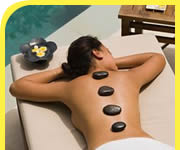 | | |
| --- | --- |
| | Center for Natural Therapy in Miami, FL |
| | Sunrise Acupuncture Medical in Upland, CA |
| | Essence of Self in Ringwood, NJ |
| | Nature's Sunshine Distributor Four Winds Nutrition Club in Winter Park, FL |
| | Acupuncture Associates-Rlgh in Raleigh, NC |
| | Rivers End Wellness in Durango, CO |
| | Enchanting Reiki in Gallup, NM |
| | Westland Chiropractic Center - Lee Dimick DC in Denver, CO |
| | Channels of Healing LLC in Lawrence, KS |
| | Holistic the Networker in Plano, TX |
| | Sacred Spirit Yoga & Wellness in Joliet, IL |
| | African Holistic Healing Center in Youngstown, OH |
| | Center of Empowerment in Lawrence, KS |
| | Schmidt John F DC in Silverton, OR |
| | Healthy Life Sources in Modesto, CA |

From Our Blog:


Holistic Medicine Versus Modern Medicine

In the Western world, the concept of alternative medicine has begun gaining increased attention amongst many consumers. Alternative medicine, also called holistic medicine, is still widely misunderstood; however, many consumers who have used holistic medicine and holistic practitioners to deal with problems in their own lives, whether medical or mental, have experienced amazing results and have... Continue Reading
Alabama Holistic Practitioner Directory
Click on a holistic practitioner name for further information.
Holistic Healthcare
Birmingham, AL
McMinn James Dr
Birmingham, AL

We can assist you with consultations, emergency rooms and weight loss diets.

A and B Contractors
Dolomite, AL
Acupuncture Center
Huntsville, AL

Cert. acupuncturist & herbalist. We accept american express, discover, mastercard and visa fo...

Evans Chiropractic Clinic
Huntsville, AL
Swendra-Beerli Sherry
Huntsville, AL
Montgomery Buddhist Meditation Center
Montgomery, AL

We can assist you with securities brokers.

Comprehensive Mental Health Practice
Selma, AL
Katie Reich
Tuscaloosa, AL

Our specialties include a wholistic approach to counseling , personal growth and stress managemen...

Katie Reich
Tuscaloosa, AL

Our preferred brands include technique. Our specialties include bodymind acupressure, persona...