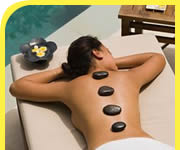 | | |
| --- | --- |
| | Nova Chiropractic in South Portland, ME |
| | Heavenly Hollow Distribution in Averill Park, ny |
| | Mark M. Davidson, MD in Los Angeles, CA |
| | natural health in gaithersburg, MD |
| | Wellsource Naturopathic - Scottsdale in Scottsdale, AZ |
| | Past Life Regression in Miami Beach, FL |
| | Darlene McDowell Hypnotherapy in Brentwood, TN |
| | Sacred Temple Arts in Newburyport, MA |
| | Conscious Body and Mind in Brookline, MA |
| | Cathy Hazel Adams, LLC in Casper, WY |
| | Velocity Wellness Center in Irvine, CA |
| | Natural health and yoga in Irvine, ca |
| | Harmonic Convergence in Brattleboro, Vt |
| | Angelic Empath in Orland Park, IL |
| | Chelmsford Acupuncture Center in Chelmsford, MA |

Holistic Healing and Holistic Physicians
Today's medicine and health practices are largely conventional in nature, making advantage of technology and great advances in medicine that have occurred in recent years, rather than drawing from the roots of holistic health practice, using nature for the purpose of healing. Still, you should have no trouble finding holistic health practitioners with a completely different outlook on how medicine and healing should be practices. The concept behind holistic medicine is simple: It is based on the idea that the body can be healed through natural means, using herbs, plants and other natural practices in order to remedy many of the problems that our bodies face.

In this day and age, conventional medicine does have uses that are much more practical than some holistic health practices, but alternative forms of medicine and therapy still have their place in healing practices today. By combining the natural healing properties of plants, herbs, massage, acupuncture, acupressure and other safe and natural practices and materials with the conventional healing offered by modern medicine, patients can get a much more well rounded approach to treatment, promoting quicker and more efficient healing and better overall health which is the best way to go if you are serious about your health and well being.
Welcome New Companies:



Laura Gardner, MFT



I am a holistic psychotherapist in Emeryville, CA (near Oakland and Berkeley). I work with individuals, couples, children, and families, specializing ...



Emeryville, CA
Latest Reviews:



Liz Tran Inc - Ngoc Phuong Tran DO in Austin, TX
from TerryN
One of the Receptionist is a bit rude, but Dr. Tran is wonderful. She takes the time to explain everything and makes you feel comfortable....Details
From Our Blog:
What Is A Holistic Practitioner?
Holistic medicine is a branch of medicine that is often met with skepticism and uncertainty. This branch of medicine does not rely on surgeries or medications during treatment. Instead, holistic practitioners strive to understand how the body works as a whole, and when treating patients, they evaluate all of the aspects of an individual's life before delivering a diagnosis and suggesting a... Continue Reading