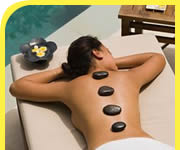 | | |
| --- | --- |
| | Metaphysical Healing, by Lisa Tarves in Pottstown, PA |
| | Atlanta Holistic Wellness Coaching in Conyers, GA |
| | Karen Stresau, BSBHS, CECF, LMT in Indialantic, FL |
| | The F Method - Feldenkrais Practice in Ithaca, NY |
| | Deerheart Reiki Services in Londonderry, NH |
| | Rawfusion International LLC in Franklin, NC |
| | Sacred Earth Aromatics in Loma, CO |
| | Just Orthopedic in Richardson, Te |
| | The House Of Lemuria in Patchogue, NY |
| | Natural Body Works Massage and Healing Center in Kingston, MA |
| | Mystic Holistic Center in Pembroke Pines, FL |
| | california holistics in Rancho Cordova, CA |
| | Melanie's Reiki Healing Touch in Pueblo, CO |
| | ARTISTRY OF CHANGE in Vancouver, WA |
| | Revive Therapy Massage in Fair Oaks, CA |

Holistic Healing and Holistic Physicians
Today's medicine and health practices are largely conventional in nature, making advantage of technology and great advances in medicine that have occurred in recent years, rather than drawing from the roots of holistic health practice, using nature for the purpose of healing. Still, you should have no trouble finding holistic health practitioners with a completely different outlook on how medicine and healing should be practices. The concept behind holistic medicine is simple: It is based on the idea that the body can be healed through natural means, using herbs, plants and other natural practices in order to remedy many of the problems that our bodies face.

In this day and age, conventional medicine does have uses that are much more practical than some holistic health practices, but alternative forms of medicine and therapy still have their place in healing practices today. By combining the natural healing properties of plants, herbs, massage, acupuncture, acupressure and other safe and natural practices and materials with the conventional healing offered by modern medicine, patients can get a much more well rounded approach to treatment, promoting quicker and more efficient healing and better overall health which is the best way to go if you are serious about your health and well being.
Welcome New Companies:



Heartland Pranic Healing



We offer Pranic Healing sessions, classes and FREE clinics. Schedule your appointment today!...



Omaha, NE
Latest Reviews:



Inner Light Healing in Loveland, CO
from Grace T.
I really enjoyed my first Reiki session with Angela. She did energy work on me, and it was so refreshing! I felt great afterwards, and felt like thing...Details
From Our Blog:
What Is A Holistic Practitioner?
Holistic medicine is a branch of medicine that is often met with skepticism and uncertainty. This branch of medicine does not rely on surgeries or medications during treatment. Instead, holistic practitioners strive to understand how the body works as a whole, and when treating patients, they evaluate all of the aspects of an individual's life before delivering a diagnosis and suggesting a... Continue Reading