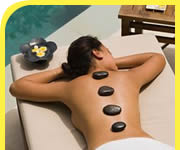 | | |
| --- | --- |
| | Dr. Natalia DiPaola, MD in Grand Rapids, MI |
| | Awakening the Divine in Cincinnati, Oh |
| | Purity Apothecary in San Diego, CA |
| | Hope Family Health, NP PLLC in Pittsford,, NY |
| | Reiki To You in Crestwood, KY |
| | Reflexology by Diane in Hammond, IN |
| | Impart Wisdom & Wellness Center, Anne Reith, PhD in Santa Ana, CA |
| | Essential Natural Health & Acupuncture in Snohomish, WA |
| | Dimensions In Healing in Brattleboro, VT |
| | Shangri-La Sedona Retreats and Adventours in Sedona, AZ |
| | The F Method - Feldenkrais Practice in Ithaca, NY |
| | RI Health and Wellness in Providence, RI |
| | center for Chinese Medicine in lafayette, cA |
| | Gallatin Valley Chiropractic of Bozeman in Bozeman, MT |
| | Morgan Holistic in North Babylon, NY |

Holistic Healing and Holistic Physicians
Today's medicine and health practices are largely conventional in nature, making advantage of technology and great advances in medicine that have occurred in recent years, rather than drawing from the roots of holistic health practice, using nature for the purpose of healing. Still, you should have no trouble finding holistic health practitioners with a completely different outlook on how medicine and healing should be practices. The concept behind holistic medicine is simple: It is based on the idea that the body can be healed through natural means, using herbs, plants and other natural practices in order to remedy many of the problems that our bodies face.

In this day and age, conventional medicine does have uses that are much more practical than some holistic health practices, but alternative forms of medicine and therapy still have their place in healing practices today. By combining the natural healing properties of plants, herbs, massage, acupuncture, acupressure and other safe and natural practices and materials with the conventional healing offered by modern medicine, patients can get a much more well rounded approach to treatment, promoting quicker and more efficient healing and better overall health which is the best way to go if you are serious about your health and well being.
Welcome New Companies:



Newton Chiropractic and Wellness Centre



At Newton Chiropractic and Wellness Centre we have the talent, skills and resources to help you reach your goal. Whether it's to eliminate pain, opti...



Newton, MA
Latest Reviews:



Weiner Mitchell A in Yonkers, NY
from Judith A
Dr. Weiner got me standing upright and kept me that way for more than 20 years and without pain. I can't wait to move back to NY so I can be that way...Details
From Our Blog:
What Is A Holistic Practitioner?
Holistic medicine is a branch of medicine that is often met with skepticism and uncertainty. This branch of medicine does not rely on surgeries or medications during treatment. Instead, holistic practitioners strive to understand how the body works as a whole, and when treating patients, they evaluate all of the aspects of an individual's life before delivering a diagnosis and suggesting a... Continue Reading