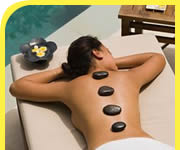 | | |
| --- | --- |
| | korebody in santa monica, ca |
| | Mary Hernandez, CHHC in Staten Island, NY |
| | Massage & Bodywork by Tammy Podgis, LMT, NCTMB in Concord, NH |
| | Rivers End Wellness in Durango, CO |
| | ASPIRE Life Center in Aurora, CO |
| | Your Healing Space in N Tonawanda, NY |
| | On Natural Wellness in Plano, TX |
| | Intuitive Healing Center Antioch (IHCA) in Antioch, CA |
| | Wildhair Studios' Rock Shop in Paducah, ky |
| | Calandra Center for Health and Wellness in Chicago, IL |
| | Sacred Temple Arts in Newburyport, MA |
| | Gallatin Valley Chiropractic of Bozeman in Bozeman, MT |
| | David Aronson Hypnotherapy in Willow Grove, PA |
| | New life through healthy eating in Philadelphia, PA |
| | Quantum Healing Centerpoint in Loveland, CO |

Holistic Healing and Holistic Physicians
Today's medicine and health practices are largely conventional in nature, making advantage of technology and great advances in medicine that have occurred in recent years, rather than drawing from the roots of holistic health practice, using nature for the purpose of healing. Still, you should have no trouble finding holistic health practitioners with a completely different outlook on how medicine and healing should be practices. The concept behind holistic medicine is simple: It is based on the idea that the body can be healed through natural means, using herbs, plants and other natural practices in order to remedy many of the problems that our bodies face.

In this day and age, conventional medicine does have uses that are much more practical than some holistic health practices, but alternative forms of medicine and therapy still have their place in healing practices today. By combining the natural healing properties of plants, herbs, massage, acupuncture, acupressure and other safe and natural practices and materials with the conventional healing offered by modern medicine, patients can get a much more well rounded approach to treatment, promoting quicker and more efficient healing and better overall health which is the best way to go if you are serious about your health and well being.
Welcome New Companies:



Kitty Norris



Professional Certification in Energy Medicine - Healing the Light Body School Graduate; Master Practitioner Certification in Soul Retrieval and Destin...



Willits, CA
Latest Reviews:



Lewis Dan NING L Ac in Doylestown, PA
from Alicia F
Dr. Dan-Ning Lewis uses Western and Chinese medical knowledge to diagnose the problem and to determine how to treat it within minutes. She listens ve...Details
From Our Blog:
What Is A Holistic Practitioner?
Holistic medicine is a branch of medicine that is often met with skepticism and uncertainty. This branch of medicine does not rely on surgeries or medications during treatment. Instead, holistic practitioners strive to understand how the body works as a whole, and when treating patients, they evaluate all of the aspects of an individual's life before delivering a diagnosis and suggesting a... Continue Reading