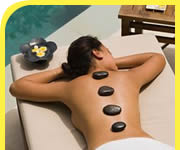 | | |
| --- | --- |
| | JIN Shin Jyutsu of Bedminster in Bedminster, NJ |
| | Acupuncture Associates Of The South Shore in Quincy, MA |
| | Leta Johnson, LMT, Reiki Master in Gallatin, TN |
| | Crystal Light Healing Practice in Bellingham, WA |
| | Acupuncture Works in Freehold, NJ |
| | Justin A. Newman, Doctor of Oriental Medicine in Miami, FL |
| | Holistic Health Center in West Hollywood, CA |
| | Teresa M Bernard MD in Orange Park, FL |
| | Posner Howard Dr in Merion Station, PA |
| | 41st Street Medical in New York, NY |
| | Balance Wellness Center in Fleetwood, PA |
| | Bernard L Dossett in Amarillo, TX |
| | Back To Health Chiropractic - Cheryl J Houston DC in Worcester, MA |
| | Ayurvedic Clinic in San Mateo, CA |
| | Accupuncture Clinic in Jackson, TN |

From Our Blog:


Holistic Practitioner Massage Therapy and Aromatherapy

Holistic medicine and homeopathic methods of reducing stress and physical discomfort are gaining popularity in the United States. For centuries, these medical methods were used in Asian cultures as a way of healthfully and naturally dealing with ailments and issues commonly experienced by humans. Holistic medicine deals with the body as a whole and never tries to mask symptoms of pain and... Continue Reading
Houston Texas Holistic Practitioner Listings
Click on a holistic practitioner name for further information.
Bo Yang Acupuncture
Houston, TX

Our preferred brands include eav. (ac#218). Our specialties include acupressure, acupuncture...

Da Vita
Houston, TX
Healing & Hope
Houston, TX
Healing Touch Texas
Houston, TX
Health Matrix
Houston, TX

We can assist you with holistic medicine. Naturopaths.

Hiltons Heartland
Houston, TX
Holistc Health Alternatives
Houston, TX
Hope Learning Center
Houston, TX
Hot Pink Lotus
Houston, TX
Lois J. Wetzel Assoc.
Houston, TX
Lois Wetzel
Houston, TX
Martin Billy N
Houston, TX
Natural Health Houston
Houston, TX
NHS Skincare and Wellness
Houston, Tx
Scented Path
Houston, TX
Tam Nguyen Massage Therapy
Houston, TX

We accept mastercard and visa for payment. We can assist you with back - sciatica - improve los...

The Energy Well
Houston, TX
TwoSisters Healing Arts
Houston, TX
Wholeness
Houston, TX
World Topbrands Bargain
Houston, TX
Center for Health & Healing
Houston, TX

Our specialties include family medicine and holistic medicine. Specializing in holistic medicine...

Circle of Light
Houston, TX

Massage. Our specialties include adult add, anxiety, cellular trama release, flower remedies, io...

Arturo M Volpe
Houston, TX
Houston Holistic Health Clinic
Houston, TX

Board certified doctor of naturopathy. Our specialties include adha, anti aging, board certifie...

One Force Productions
Houston, TX

We accept all major credit cards for payment. We've served residential and commercial customers...