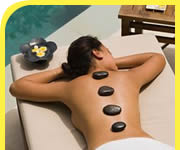 | | |
| --- | --- |
| | Reiki Growth Center in Olympia, WA |
| | Whole Health Associates LLC in Avon, CT |
| | Gatto Pamela in Winston Salem, NC |
| | AAS Reiki & Hypnosis Center in Lincoln Park, NJ |
| | Olin-Dabrowski Susan in Pleasant Valley, NY |
| | Lake Park Chiropractic in Lewisville, TX |
| | Neurofeedback & Neurorehab in Pasadena, CA |
| | Nurse Consultants & Health Counselors in San Francisco, CA |
| | Demetrus Paul DC in San Jose, CA |
| | Gretchen Jacobson Energy Healing in Normal, IL |
| | Acupuncture Clinic Yanhua Shen, DIP.AC.L.AC in Highland Park, NJ |
| | Richard Malik ND in Lakeville, CT |
| | Integrative Health Care in Columbus, IN |
| | Metamorphosis Acupuncture in Santa Cruz, CA |
| | Haelan Life Stream Center in Boulder, CO |

From Our Blog:


Yoga Taught With Professional Holistic Practitioners

Holistic practitioners are individuals who use a holistic approach to medicine and may recommend many alternative treatment methods for dealing with common ailments. One of the most common treatments in holistic medicine is yoga. What is Yoga? Yoga is a holistic method with origins in many Asian cultures. Yoga is usually accompanies by mediation and sometimes uses chanting to achieve a... Continue Reading
Yonkers New York Holistic Practitioner Listings
Click on a holistic practitioner name for further information.
Bill Bergman, M.D.
Bronxville, NY
Lite-Meditations For Life
Bronxville, NY
Weiner Mitchell A
Yonkers, NY

We can assist you with chiropractic. Pain control, nutrition, kinesiology, athletic injuries, ans...

Broadway Chiropractic - John W S Sayegh DC
Yonkers, NY

Our specialties include auto accidents, difficult cases, infants to seniors, most union plans...