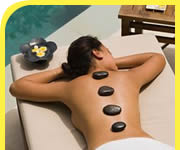 | | |
| --- | --- |
| | Holistic Resource Center in Agoura Hills, CA |
| | Caleb Gates in Durango, CO |
| | Bresk Helena - Natural Healing Animals & People Cranial Sacral En in San Luis Obispo, CA |
| | Shari Eskin DC in Farmingdale, NY |
| | Bernadette E Murray RMT in Woodland, CA |
| | Adelle's Little Angels - Call At in Billings, MT |
| | Alpha Wellness Center in Cortez, CO |
| | Center Against Sexual Assault in Peoria, IL |
| | Integrative Medicine Foundation in New York, NY |
| | Evergreen Healing Arts in Pequannock, NJ |
| | Master Bodywork By Marcos in San Diego, CA |
| | Amy Becher CPT, LLC in Madison, WI |
| | Energy Healing Partner in Santee, CA |
| | Li JING Chinese Medicine in Oakland, CA |
| | Body Utopia in Uxbridge, MA |

From Our Blog:


Holistic Practitioners And Medical Licensing

Holistic medicine is a unique approach to the ailments generally experienced by the human body. Holistic medicine is sometimes referred to as traditional medicine or Eastern medicine and is sharply contrasted with Modern medicine which is often called western medicine. The key difference in these two medicinal standpoints is the concept of isolation versus inclusion. In Western medicine, the... Continue Reading
Alan A Rashford MD
2 Race Street
Charleston, SC
29403




(843) 722-2107


(board certified in both areas). We can assist you with internal medicine. Holistic physician internal medicine, (board certified in both areas), wellness & nutrition.
Reviews


By Waynedickinson from Bonneau, SC
Posted Apr 10, 2017

Tbis man is not a con artist.I have seen him monthly for a couple of years.He loves Jesus,and it shows.He works with me when I'm short on cash,and does not charge 500$ a month,only 150$ for suboxone treatment.This man prays for me every time I see him and is a blessing in my life.He really tries to save people from sickness,and spiritual death.I prayed for a good doctor,and the Lord sent me to him.Bar none the best doctor and friend I have ever had.I fully recommend him .


By April Smith from Andrews, SC
Posted Jan 30, 2017

This man saved my life. I was given all sorts os pain medications that one human being should never be given. These opiate drugs caused an addiction and I almost died. I lost fifteen years of my life to drug addiction and Dr. Allan Rashford saved my life. He is the only doctor I trust and he will not give you any medications that woyld hurt you but puts your best interest first always. I even let him treat my 17 year old daughter. I was on a crazy amount of narcotics and had no idea what was so wrong with my life! Not only is this man a doctor, he is a man of great faith and is a Pastor! I have a real life today and I thank God everyday for Dr. Rashfords! My great doctor, my spiritual advisor, my mentor and dearest friend!


By David P from Andrews, SC
Posted Dec 15, 2016

This man is a NOT a believer in GOD.

While I was at his office he BROKE 2 of the 10 COMMANDMENTS.

He suppose to have a medical licenses to practice medicine.

When I finally, got to the Drug Store to fill my prescriptions, NONE OF WHICH WAS FOR MY BLOOD PRESSURE.- My BP was on the 2nd time the nurse took it was somewhere like 194/146. When they asked about what Pharmacy, I knew I needed some BP meds right away, so I told them I find a Pharmacy close by. Well, not familiar to the area, I founded myself lost and best to go back home and to my regular Pharmacy.

After talking to several people, I became was well informed about this man. The DEA is looking at him. He is a CON MAN. He is trying to hide behind God.

*When asked by others WHY did I go to him ?

I tell you and I told them and this SO-CALLED Doctor.

I was under Spiritual attacks and I have done a Self-Deliverance, well sometimes they won't go unless it's someone that is a specialist.
As Paul says, they want attention from a higher authority in making them leave. They don't recognized my rank in God's Army and I guess it thinks it deserves a high ranking authority in God's Army.

He has told a lot of people, he was a Spiritual Healer and by the way what he told these people a pack of lies. After meeting and listening to this man, He is ONLY a CON MAN.

*What treatment(s) was I expecting ? Well, one major thing comes to mind and BP med, also I could have used shots in my shoulder and both knees. And well I would have wanting and learn about The Armour of GOD.

For y'all Non-Believers, who is LMAO. At the end of time, when you're roasting, Just say to yourself, THIS IS JUST A DREAM AND I"M ABOUT TO WAKE-UP and HAVE A BIG LAUGH. Well my friend, you aren't dreaming and this is your FUTURE FOREVER.

I'm hoping and praying that you, find Jesus and live your life for him and stop watching these sinful shows and movies. Get out and find a church and accept Jesus into your life as well as your hearts. Faith in JESUS and accepting him into your life and your family. You see that there nothing that Jesus can't or wouldn't do for you.

I'm hoping that NO HUMAN will go there. Please accept Jesus into your heart and life.

This man does NOT treat people for their illnesses, WHAT HE IS CREATING IS A 2 TREATMENTS CON. This is what HE does is if they aren't hooked on pain meds, then he gets them hooked on them. While charging them $500 & $$$ per monthly visits. After they know they are taking too many of the pain meds cause they weakening the pain relief and the addiction ingredients, the big Pharma Companies created, is working better than they expected. Then, This Man will then put them on his other CON treatment plan of his and charging $500 and $$$ per monthly visits.

This man if he doesn't refund my money. This little posting won't be his major problems.


By Darcy L from Folly Beach, SC
Posted Feb 21, 2012

Dr. Alan Rashford is an excellent and caring doctor

Share Your Review

Please note: all reviews are screened for spam and take 24-48 hours to be approved.