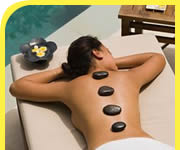 | | |
| --- | --- |
| | Transformations Inc in Milwaukee, WI |
| | Ekstrom Trudy Cn Ms PhD in Henderson, NV |
| | Roanoke Valley Chiropractic - Mark D Schueler DC in Roanoke, VA |
| | Divine Light Center in Mount Laurel, NJ |
| | Hecht Leon ND in Portsmouth, NH |
| | Adams Patricia CH NHC CNC in Scotts Valley, CA |
| | French J Shashi Dr Chiropractor in Newton, MA |
| | Bowen Heling System in Fair Oaks, CA |
| | Clough Babs Rn Aph DD in Reno, NV |
| | Muscular Therapy Clinic Inc in Trenton, MI |
| | Vitality Works in Leola, PA |
| | Trinity33 in San Diego, CA |
| | Wellspring Physical Therapy in Midway, UT |
| | Greenlee James M DC Dabco in Auburn, CA |
| | UNIC in Carmichael, CA |

From Our Blog:


Holistic Practitioners And Medical Licensing

Holistic medicine is a unique approach to the ailments generally experienced by the human body. Holistic medicine is sometimes referred to as traditional medicine or Eastern medicine and is sharply contrasted with Modern medicine which is often called western medicine. The key difference in these two medicinal standpoints is the concept of isolation versus inclusion. In Western medicine, the... Continue Reading
Somerset New Jersey Holistic Practitioner Listings
Click on a holistic practitioner name for further information.
Mary Ann Levitt CA
Somerset, NJ

Helping our customers in chinese and english. We can assist you with anxiety, chronic illness pain...

McCarrick Care Center
Somerset, NJ
U M E Inc
Somerset, NJ
Patti Brewer
Somerset, NJ

Our specialties include holistic practitioners.

FENG SHUI Works
Somerset, NJ

We can assist you with acupuncture, astrology, herbal medicine, pediatrics, psychology and reiki.