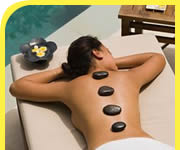 | | |
| --- | --- |
| | A Family Health Center - Steven Zabronsky DC in San Rafael, CA |
| | Ray's Health Cupboard in Lebanon, PA |
| | The Family Herbalist in Middleburg, Fl |
| | Botanica Yemaya in Palmdale, CA |
| | JIN Shin Jyutsu in Belfast, ME |
| | Summit Chiropractic - Ken Carlomagno DC in San Rafael, CA |
| | Hecht Steven in Concord, MA |
| | Healing Energies in Mission Viejo, CA |
| | Ancient Path Acupuncture & Herbs in Lexington, MA |
| | Transformations A Healing PL in Las Vegas, NV |
| | Somnambulist Acupressure Herb in Stevensville, MD |
| | West Mill Wellness Center in Raleigh, NC |
| | JIN Shin Jyutsu in Acton, MA |
| | Healing Place in Long Beach in Los Alamitos, CA |
| | Center for Holistic Medicine in Deerfield, IL |

From Our Blog:


Yoga Taught With Professional Holistic Practitioners

Holistic practitioners are individuals who use a holistic approach to medicine and may recommend many alternative treatment methods for dealing with common ailments. One of the most common treatments in holistic medicine is yoga. What is Yoga? Yoga is a holistic method with origins in many Asian cultures. Yoga is usually accompanies by mediation and sometimes uses chanting to achieve a... Continue Reading
Sacred Temple Arts
121 Water Street
Newburyport, MA
01950

978-309-9399

sacredtemplearts.com
sacredtemplearts@gmail.com

Sacred Temple Arts offers holistic sex and relationship coaching sessions and programs to help you get the sex and love life your really want. In a relationship or not, achieving your goals and desires in both your sex and love life will improve all aspects of your life. Our sessions and programs include: Holistic Sex, Intimacy and Relationship Coaching combined with Healing Arts and Therapies including Tantra techniques and practices plus Energy & Bodywork to improve your sex and love life immediately! This is what makes us so unique and more effective than other sex or marriage talk therapy. Including healing arts and therapies, such as tantra and energy/bodywork, will get to the heart of your challenges and give you radical and rapid results. Our specialty is guiding your sexual awakening and empowerment to new levels of self development, pleasure, and even ecstasy. Sacred Temple Arts provides you with the necessary energy awakening, healing, and alignment to create a better to best sex and love life that is unique to your personal needs and sex and relationship vision. Whether you are single, married, polyamorous or exploring whatever approach to relationship works for you, we can help you get more of what you want. Our holistic and intuitive coaching and healing work will help you to expand your energy and connection: to yourself, your body, and others. Your well being depends greatly on the state of your sex, intimacy and relationships. By naturally increasing your sexual energy and skills, you can regenerate yourself, your relationships, and your sex. Mastering your sexual energy can be fun and easy, at any age! This experience is for everyone, in a relationship or not. Having better to best sex is about energy, and connection far more than effort! Your life improves dramatically as a result of applying the same principles we teach to shift your energy and connection not just to sex, but to just about everything else in your experience. Life can be, and is meant to be, orgasmic! Are You Ready To Radically Improve Your Sex & Love Life? Are you ready to heal the past, become more empowered, and start to experience the sex and love and life you really want? Then awakening and expanding your sexual energy and connection is paramount! You Can Easily With Best Sex & Love Life Coaching! Customized personal coaching sessions or classes give you the knowledge, tools, practices and experiences to ignite your sex, your love, and your entire life!
Share Your Review
Please note: all reviews are screened for spam and take 24-48 hours to be approved.