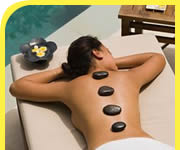 | | |
| --- | --- |
| | Acupuncture by Gail Bozella in Bowie, MD |
| | Massage Envy - Middletown in Louisville, KY |
| | Florida Integrative Medical Center in Sarasota, FL |
| | Joyce Hawkes MD in Bellevue, WA |
| | Reiki Center in Santa Rosa, CA |
| | Center for Balanced Health in Columbus, OH |
| | Chiropractic Offices - Thomas R Donovan DC in Lafayette, CA |
| | Tom Clunie, D.C. Clunie Chiropractic in Ashland, OR |
| | Lightlines in Portsmouth, NH |
| | Steven P White in Boca Raton, FL |
| | Hypnosis & Longevity Center in Pocono Lake, PA |
| | Deborah Saunders Healer in Graham, WA |
| | New Jersey Miracle Center in Bound Brook, NJ |
| | Katie Reich in Tuscaloosa, AL |
| | Nutmeg Healing Center in Milford, CT |

From Our Blog:


Mind-Centered Holistic Practitioners

Holistic practitioners are individuals who study the body as whole and dedicate their lives to learning alternative techniques to surgery and medication when dealing with issues commonly experienced within the human body. Many holistic practitioners believe that medication is an unnecessary treatment method and that alternative methods can be a healthier and more thorough way of dealing with... Continue Reading
Chiropractic & Holistic Lifestyles
10620 Corporate Dr
Fort Wayne, IN
46845




(260) 496-8555

buschchiropractic.com


Our specialties include bikini area, dermatology services, eczema, hair removal, laser hair removal, laser services, mohs surgery, outstanding agents, outstanding results, patch testing & new blue light acne treatment and psoriasis.
Reviews


By Scott Tracy from Felton, CA
Posted Aug 11, 2010

I saw Dr. Faygenholtz on June 16th, 2008 after having seen him for over 12 years. He was my primary care physician when it came to my back. When I first saw him I disclosed all my previous injuries. On three previous visits to see him he tried a new technique on me which entailed him pulling on my arm behind my back at G-force. Within days of those visits I started showing symptoms of pain and stiffness in my shoulder. On June 16th, I told him I had stiffness in my arm and without hesitation or any testing he tried the same maneuver on me that he had tried only 2 other times on me in 12 years. There was a loud pop and instantly my arm and hand became numb, something it had never done before. There was sharp pain too. He said "that was major!" and proceeded to continue with his work as though nothing significant had occurred. I was scared and I told him over and over I was in pain. As I left I recall I could not even get my wallet out of pocket without tremendous pain, something I could do with no problem upon my arrival. I told the receptionist this too. Later that day I went to see my
my own physician and he gave me valium for the pain. Later that evening I was sick from the intense pain and had to call a friend over to take care of me.

I saw him 2 other times within 2 weeks after this happened. He apologized over and over and told me it was not "intentional" and that "I cannot believe it happened to you". He said "I will take care of you". A call to him a month later to ask he wished to pay for my medical bills had him saying "I do not want to use my insurance and I want to pay for it personally". I took him at his word and considered tis to be an agreement between us. He told me to do some exercises and he showed me some moves with a stick to do at home. I tried this and my condition became worse.

I needed surgery from what happened that day for a torn labium. I also have many other issues with my neck and shoulder from his adjustment that day. When I phoned him to ask if he could pay for the surgery I needed, he. for the first time and 3 1/2 months later, told me he wanted to use his insurance becuase he did not have the money but that he would still help me and take care of me financially.

Months went by after the surgery wherein I contacted the Santa Cruz Conflict Resolution Center to seek a settlement. At their suggestion, a representative phoned Dr. Faygenholtz and she told me he wanted to settle, and even asked how much I wanted. She gauged the conversation as promising.

The insurance company in the end refused to pay me one dime, choosing instead to hire attorneys to fight me in court. By this time I was out of money from being unable to work and spending all the money on health costs. So I had to dismiss the case ironically to me because I thought I was following Dr. Faygenholtz's own advice to get a settlement. His positive words throughout this ordeal had led me to believe he would help me in the end, personally or through his insurance. But a letter to him recently asking that he honor his personal agreement to me generated another nasty later from his attorney. 2 years later I am still injured, unable to work fully and broke mostly because of what happened that day.

I therefore can only warn people who visit Dr. Faygenholtz that with me he did not keep his word and he injured me. He moves very fast and works without benefit of x-rays quite often. His methods are somewhat non standard within the industry I understand (I was later told the move he did on me that day is not favored in the chiropractic community any longer). There were no pre-existing conditions to my body before this happened that would have contributed to my injury that day, and he was main physician to oversee my bodies' wellness. The injuries I currently suffer are commensurate with the maneuver he tried on my body that day and the 2 times I visited him previously.

Share Your Review

Please note: all reviews are screened for spam and take 24-48 hours to be approved.