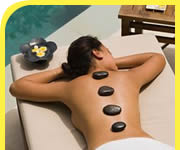 | | |
| --- | --- |
| | Sattva Vital Health Center in Plantsville, CT |
| | OM Center of Oriental Medicine in Louisville, KY |
| | Olive City Chiropractic Office in Corning, CA |
| | Metaphysical Healing, by Lisa Tarves in Pottstown, PA |
| | Darlene Ertha Nd in Ipswich, MA |
| | Constantino Chiropractic in Hermosa Beach, CA |
| | Pathways Holistic Center in Emmaus, PA |
| | Silver Spirit Herbs in Leadville, CO |
| | Barefoot Yoga & Massage in Thornton, PA |
| | Lester Nancy E Massage Therapist in Crofton, MD |
| | National Center for Homeopathy in Alexandria, VA |
| | Cherie Tobin MD in Mill Valley, CA |
| | Theresa Peterson in Summit, NJ |
| | Chris Fuher in Durango, CO |
| | Stonewater Physical Therapy in Kalamazoo, MI |

From Our Blog:


Holistic Practitioners And Medical Licensing

Holistic medicine is a unique approach to the ailments generally experienced by the human body. Holistic medicine is sometimes referred to as traditional medicine or Eastern medicine and is sharply contrasted with Modern medicine which is often called western medicine. The key difference in these two medicinal standpoints is the concept of isolation versus inclusion. In Western medicine, the... Continue Reading
Clearwater Florida Holistic Practitioner Listings
Click on a holistic practitioner name for further information.
Affinity Holistic Clinic
Clearwater, FL
Azure Blue Creative
Clearwater, FL
Integrative Medicine HLNG Center
Clearwater, FL
TRANSENDENCE Inc.
Clearwater, FL
Dobron Barbara RN AP
Clearwater, FL

Whiplash & arthritis, woman's health, allergies & chronic illness, cancer support, herbs...

Pathway To Health
Clearwater, FL

We can assist you with acupuncture, massage therapy and natural pharmacy. Whiplash & arthritis...

Mutter Karen L Do PA
Clearwater, FL

Our specialties include integrative medical healing center.