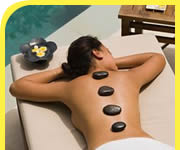 | | |
| --- | --- |
| | Integrated Energy in Cleveland, OH |
| | Rivers West Family Acupuncture Clinic in Helena, MT |
| | Chromey Chiropractic Center in Pittston, PA |
| | SOHO Vital Life Center in New York, NY |
| | ThermoFlowNow.com in Bakerview, WA |
| | Chelation & Meditation Center in Ocala, FL |
| | Angie INTL Holistic Health Center in Decatur, GA |
| | New England Center for Behavioral in Mystic, CT |
| | Ancient Path Acupuncture & Herbs in Lexington, MA |
| | I Touch U Inc in Alameda, CA |
| | Kylemore Center for Medicine and Healing in Iowa City, IA |
| | Mojave Holistic Clinic in Apple Valley, CA |
| | Adagio Skin Care Studio in Lubbock, TX |
| | Body Utopia in Uxbridge, MA |
| | Oriental IQ Herb in Drexel Hill, PA |

From Our Blog:


Holistic Practitioners And Medical Licensing

Holistic medicine is a unique approach to the ailments generally experienced by the human body. Holistic medicine is sometimes referred to as traditional medicine or Eastern medicine and is sharply contrasted with Modern medicine which is often called western medicine. The key difference in these two medicinal standpoints is the concept of isolation versus inclusion. In Western medicine, the... Continue Reading
Coberly Chiropractic, Inc.
3025 N. Taft Avenue, Suite A
Loveland, CO
80538




970-203-0621
970-461-2462

chiroguy.com
drcoberly@chiroguy.com


Located in Loveland, Colorado, Coberly Chiropractic is dedicated to helping you achieve your wellness objectives -- combining skills and expertise that span the entire chiropractic wellness spectrum, including chiropractic care, massage therapy, nutritional and exercise counseling, Standard Process supplements, ice packs, Biofreeze, cervical traction equipment, and more. Dr. Guy Coberly is committed to bringing you better health and a better way of life by teaching and practicing the true principles of chiropractic wellness care.
Reviews


By Rachael Carter from Berthoud, CO
Posted May 28, 2010

I am a 16-year-old girl, and I have been coming to Dr. Guy consistently since I was 11. I am a competitive softball player and have had a variety of injuries, including twisted ankles, jammed fingers, and a fractured growth plate in my right elbow since I was in sixth grade.
A family friend was having a hard time hearing, and medical doctors couldn't find anything wrong and said it was all in her head. So she went to Dr. Guy. He adjusted her, and her hearing started getting better. She told us about him, and we have been going ever since.
Before I started going to Dr. Guy, all my injuries kept me down for a longer period of time. But now if I get hurt, I go in the next day to get adjusted, and I am better much quicker.
Dr. Guy finds what is misaligned and adjusts it right back in. Afterwards I feel so much better. Now, I don't ever get headaches, and my elbow hardly ever hurts. I'd give up my MD before giving up Dr. Guy.

Share Your Review

Please note: all reviews are screened for spam and take 24-48 hours to be approved.