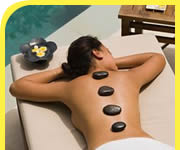 | | |
| --- | --- |
| | Limbus Center for Movement in New Haven, CT |
| | Stockton Back & Neck Pain Center - K Peter Huber DC in Stockton, CA |
| | Mount Hope Health Center - Sarah Shreter-Labine MD in Swansea, MA |
| | Conifer Integrative Family Medical in Conifer, CO |
| | Acupuncture at Rivers Edge in Groveland, MA |
| | Millennium Healthcare in Alpharetta, GA |
| | Ivy Dental Care in Fort Lee, NJ |
| | Vial Diane K Acupuncturist in San Rafael, CA |
| | Tyks Chiropractic Center - Stephen Tyks DC in Skowhegan, ME |
| | Pardue Laura Dr in Stamford, CT |
| | Manos Therapeutic Massage in New York, NY |
| | Columbia Presbyterian Center in New York, NY |
| | Pamela Daniels Psychotherapist in Exeter, NH |
| | AAS Reiki & Hypnosis Center in Lincoln Park, NJ |
| | Holt Holistic Healing in Rancho Cucamonga, CA |

From Our Blog:


Yoga Taught With Professional Holistic Practitioners

Holistic practitioners are individuals who use a holistic approach to medicine and may recommend many alternative treatment methods for dealing with common ailments. One of the most common treatments in holistic medicine is yoga. What is Yoga? Yoga is a holistic method with origins in many Asian cultures. Yoga is usually accompanies by mediation and sometimes uses chanting to achieve a... Continue Reading
Littleton Colorado Holistic Practitioner Listings
Click on a holistic practitioner name for further information.
4 Healing
Littleton, CO
Colorado Legalcare
Littleton, CO
Heart
Littleton, CO
Whole Health Center
Littleton, CO

Certified. We can assist you with gift certificates and walk-ins welcome. Certified gif...

Steuck FAYE M
Littleton, CO

Our specialties include acupuncture, chiropractic care, craniosacral & nutrition, herbal & deto...

Vibrant Energy Healing Center - Debbie O'Reilly DC
Littleton, CO

We can assist you with acupuncture, adolescents, allergy desensitization, body talk, children...