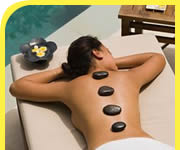 | | |
| --- | --- |
| | Reflexology Of El Dorado Hills in El Dorado Hills, CA |
| | Newport Chiropractic Center - Heath L Edwards DC in Newport, NH |
| | Mantra Wellness Center LLC in Cincinnati, OH |
| | Health Synergies in Indianapolis, IN |
| | Lieber Terry J in Williamsburg, VA |
| | Noa Edward J Dr in Fairfield, CA |
| | Trillium Creek in Medina, OH |
| | Soar Point Massage in Sarasota, FL |
| | Acupuncture Plus in Acton, MA |
| | RODD Stockwell in Middleton, MA |
| | Naturopathic Health Center - Marie Mammone MD in Wethersfield, CT |
| | Thomas Joann-Rs HOM CCH in Winona, MN |
| | Harsh Claudia MD in Cincinnati, OH |
| | The Healing Ivy in Cleveland, OH |
| | Spirit of Eden in Sarasota, FL |

From Our Blog:


What Is A Holistic Practitioner?

Holistic medicine is a branch of medicine that is often met with skepticism and uncertainty. This branch of medicine does not rely on surgeries or medications during treatment. Instead, holistic practitioners strive to understand how the body works as a whole, and when treating patients, they evaluate all of the aspects of an individual's life before delivering a diagnosis and suggesting a... Continue Reading
Sobolesky William DC
4001 Lake Otis Parkway Suite 200
Anchorage, AK
99508




(907) 563-2929

totalhealth4alaska.com

Reviews


By Dr. Anca M., ND from Ontario, AK
Posted Aug 17, 2010

Subject: ..., want to learn How to avoid the 5 Most Common Marketing Mistakes Healing Practitioners make?

Hello friends and colleagues,
Are you a new grad thinking of starting your practice, but afraid you won't have enough patients to cover your expenses?
Have you been an N.D. for awhile, but not very successful, wondering if this profession is truly for you since it hasn't given you the lifestyle you expected?
Are you an older N.D. who, after years of working, you find yourself working too hard, wondering if there could be another easier way?
If you answered "YES" to any of these, I invite you to listen to what I've learned over the last 10 years from some of the smartest business minds and thought leaders of our time in regards to marketing and running a business successfully.
Hi,
It's Anca Martalog, N.D.-class of '95 CCNM; many things have happened in my life since I graduated...
At the time, I was one of those students who couldn't wait to graduate to help people and implement all the great creative ideas I had about how a Naturopathic practice should run; I could hardly wait to start building a practice, a good name in the Richmond Hill neighbourhood I was the first N. D. to settle in...
I worked hard, marketed even harder, and I built an exponentially growing practice in 3 years.
Then, I got stopped suddenly: I had suffered a stroke(congenital brain aneurysm, to be correct) and had to re-assess everything; I'd like to share with you my insights into the entrepreneurial N.D. lifestyle and how I found a better "WORK -SMARTER-NOT-HARDER" model which allows me an even better lifestyle now than before and more free time.
That's why I put together this FREE TeleSeminar I'd like to invite you to "How to build a successful Naturopathic practice on a shoestring budget"; in this 50 mins. TeleSeminar you will learn:
• Success Steps in business
• All details you need for practice success
• The bottom line of Marketing a Healing Practice
• Common Myths about Marketing
• Most Common Marketing Mistakes Healing Practitioners make and how to avoid them

Why am I sharing all this with you?
I believe the strength of the natural health professions is in numbers: # + $, so let's work on these together!
My life mission is to revolutionize the health care field into one that empowers the individual to TAKE CHARGE OF HER HEALTH and allows her to hire her doctor to keep her healthy, free of the medical web the medical establishment keeps her entangled once in...But I know I can't do all this alone...
That's why I want to share my knowledge with like-minded practitioners like you, who are interested in becoming so established so you have enough time and means to join in my Health revolution and change the world.
So, schedule this time in your calendar; attending the live event will also give you the opportunity to ask me questions at the end. If you're busy this evening, sign up anyway and we'll send you the recordings as soon as available. Here's the link again:
www.PatientsMagnet.com/ts
See you on the call,
Anca Martalog, N.D.
www.doctoranca.com
Richmond Hill, On.




Share Your Review

Please note: all reviews are screened for spam and take 24-48 hours to be approved.