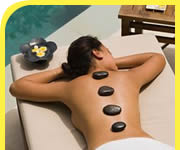 | | |
| --- | --- |
| | Karen Stresau, BSBHS, CECF, LMT in Indialantic, FL |
| | Listening A Wellness Center in Barre, MA |
| | Advanced Rehabilitative Exrcs in Iron River, MI |
| | Twin Ponds Integrative Health in Breinigsville, PA |
| | Suffolk Family Chiropractic - Michael Diamond DC in Patchogue, NY |
| | ARIA Therapeutics & Wellness in Durango, CO |
| | Ahimki Self Help Center in Roswell, GA |
| | Billy N Martin DC in Bellaire, TX |
| | Palm Beach Holistic Center in Jupiter, FL |
| | French Spanish Certified Translation Interpreting in San Diego, CA |
| | Center-Natural Healing-Bedford in Bedford, TX |
| | Reiki Center in Augusta, ME |
| | Essentials Unlimited in Buffalo Grove, IL |
| | Partners in Holistic Health in Paw Paw, MI |
| | Family Medical Center - Marvin L Colvin DO in Cottonwood, AZ |

From Our Blog:


Holistic Practitioners For Beauty

Holistic medicine is increasing in popularity in the Western world as more and more consumers rely on natural products instead of artificially produced items. As the "green" and organic trends sweep across the United States, many consumers are becoming more interested in the concept of holistic medicine and the idea of visiting a holistic practitioner as a way of dealing with commonly... Continue Reading
Piedmont Integrative Medicine
2939 Knollcrest Hill Lane
High Point, NC
27265

(336) 760-0240
(336) 760-4568

integrativedoc.net

Our general areas of practice are chelation therapy, detox, fibromyalgia, irritable bowel syndrome, iv therapy, menopause, nutrition and pms. Board certified in family medicine & holistic medicine, nutrition, detox, iv & chelation therapy, irritable, bowels syndrome, thyroid, pms & menopause.
Reviews


By Wendy from Winston Salem, NC
Posted Nov 2, 2016

Dr. A and his staff are outstanding,loving, caring and genuinely concerned about the patient's. My journey started with them in 2011 and I would not take anything for what they had done for me and my family. Without going into specifics my life has been changed. Gave us a beautiful baby boy that I do not think I would've had without their help. My husband has been with them for 4 years with very similar results as my own. If you want the same results, do the same thing, go to the same doctor's, take your prescriptions, and get the same results. If you're ready to start your journey of healing and commitment to yourself and change then go to Piedmont Integrative Medicine.


By Michelle L from Madison, NC
Posted Aug 30, 2016

I had been warned that Dr A was a "little different" but who cares!! The man knows his stuff and from the first moment of meeting I knew God sent us there! Quite frankly it's hard to keep a good staff anywhere. Niceties go a long way but maybe they aren't getting the job done? Or maybe it is that he requires much of them, but honestly how often do you frequent a facility 1-4 times a year and find the same people working? My son has TS and we have learned to "semi-control" it through diet and supplementation. Whatever it was Dr A did on my son's very first visit had him tic free for well over 30 mins after leaving his office. I'd say that brilliant man is a God send! (My son is a teenager who doesn't want to follow the instructions Dr A would set before him ON HIS OWN so we are on hiatis but I am planning to become his next patient) :)


By Linda from Winston Salem, NC
Posted May 4, 2016

I normally give people more then one opportunity if I am dissatisfied in any way but this was the exception to the rule . I found Dr A to be condescending and he appeared to have a lack of concern for me as a human being . It's quite interesting to me that a person who chooses to help people has so little regard . As far as his capabilities, I can't say. I didn't give him a second chance. I didn't want to waste my time or my resources on someone who appeared so void of compassion. On second thought perhaps he could use a few aromatherapy sessions himself and clear out his chakras. That being said , I do not recommend him. that was over two years ago but still it's 10 my memory . fortunately there are several more holistic MD's in our area now. I found a very precious NES practitioner in Burlington. Her practice is called For Your Health. She is more than worth the miles I drive! My life physically and mentally he has drastically changed!




By Wendy y from Lexington, NC
Posted Sep 25, 2015

Dr A is so offensive and abrupt. I took my elderly mother to him. He had no respect for us. Wouldn't answer questions. Before when making the appointment when asked why I was bringing her I told the receptionist the main concern I had was for one of my mother's diseases. But of course when filling out the paperwork I put all her health problems. He told us well that's not what you originally came in for so he'd only address her one disease and rudely brushed us off like we were were low intelligent human beings. He's known for his dislike of females. And when we left had my elderly mother so upset and she commented how dirty he looked lol. I never went back. Never will. I'd die first!


By Jerry M from Tobaccoville, NC , NC
Posted May 31, 2015

I have been ging to see Doc since he started at this office. The staff turnover is real but I have gotten the same high quality medical treatment no matter who is there. Doc spends enough time with me to see what I need and I have no negative comment at all.


By Kim A from Winston Salem, NC, NC
Posted Feb 5, 2014

I was a patient at PIM for a while...a while ago. I have always used and Alternative Practioner, fo ra long time, Dr. A was the only option. I put his gruff approach aside but honestly saw no differenc ein my health. He was always so judgemental and abrupt it was offensive. I stoped going there when my husbands Doctor opended his own practice and left the WFU network. I now go to Robinhod Intergrative Health on Robinhood rd in WS. The are wonderful-no judging, they actually listen to me. I love their approach and the staff is fantastic. The hard part is getting an appointment-they have grown so quickly and are addign staff as they grow. I am also eeing a difference in my health and will continue to be seen there for so many reasons.


By JANB from Winston Salem, NC
Posted Jan 21, 2014

I think he is a great doctor. As far as his turnover in staff, he is not the only doctor in town who has trouble keeping staff. Dr. Cynthia Durham, a chiropractor, also has very high turnover in office staff.


By Karen from Winston Salem, NC
Posted Feb 3, 2012

I have just recently seen Dr. A . . . .so far, his staff has been great. At my last visit, however, I thought out loud that he must be difficult to work with--he is a brain; he demands much of himself and probably of his staff, as well. He is helping me a great deal but I probably would not want to work for him.


By W.J.Corey from Washington, NC
Posted Aug 18, 2010

Sound good


By stacy from Winston-salem, NC
Posted Apr 7, 2010

I must agree with Donna from King, NC. I too am a patient of Piedmont Integrative Medicine, and have been for a number of years, I dont like leaving comments as such but feel the same way regarding his staff, its unfortunate because he is a good Doctor. I was just in recently, a matter of a month or so and noticed a new employee at the desk, she was very pleasant and kind and had a smile, which you dont see much anymore, I went back 2 weeks later and she isnt there, its too bad that he cant keep good people, like this woman,but there must be a reason for this big turnover!


By donna from king, NC
Posted Mar 30, 2010

Ive been going to PIM for a couple of years now and I have never seen such a turnover in staff such as this practice. I must admit I go to see Dr A because I cannot find a holistic Doctor close to my home, I am not satisfied with the people he staffs. I will cont to see him as my "alternative" doctor but am not at all impressed with the office.vexah

Share Your Review

Please note: all reviews are screened for spam and take 24-48 hours to be approved.