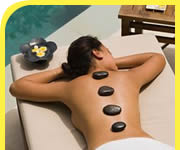 | | |
| --- | --- |
| | Holistic Choices in Fairfield, CA |
| | Alice Kenly LMT Fluid Moves in Clinton, NY |
| | Family Chiropractic PC in Roslyn, NY |
| | Seeds of Light Communication in Tavares, FL |
| | Radiant Health Center in Aspen, CO |
| | Block Chiropractic - Peter S Block DC in San Jose, CA |
| | Noreen Sullivan Chiropractic - Noreen Sullivan DC in Santa Fe, NM |
| | Chiropractic Sports Medicine - Steve Costales DC in Laguna Hills, CA |
| | Stevens Judy P in Raleigh, NC |
| | McCarrick Care Center in Somerset, NJ |
| | LA Bella Toni Acupuncturist in Utica, NY |
| | Ewing-Rinker Catherine LCSW in Ellington, CT |
| | Beyers Kathryn MTOM Lac in Mill Valley, CA |
| | Bryn Mawr Acupuncture in Bryn Mawr, PA |
| | IX CHEL Healing Arts Inc in Wheat Ridge, CO |

From Our Blog:


Holistic Practitioners For Beauty

Holistic medicine is increasing in popularity in the Western world as more and more consumers rely on natural products instead of artificially produced items. As the "green" and organic trends sweep across the United States, many consumers are becoming more interested in the concept of holistic medicine and the idea of visiting a holistic practitioner as a way of dealing with commonly... Continue Reading
Norwalk Connecticut Holistic Practitioner Listings
Click on a holistic practitioner name for further information.
Angelic Healing Touch Center
Norwalk, CT

Our specialties include certified reiki master healer & teacher , for all levels, private healin...

Centre for Natural Healing
Norwalk, CT
Coren Chiropractic Care
Norwalk, CT

Helping our customers in english and spanish. We can assist you with acupuncture, advanced therapy...

Pathways To Learning Center
Norwalk, CT
White Oak Center for Complementary & Alternative Medicine in Norwalk
Norwalk, CT

We accept cash only, debit cards, mastercard, money orders, personal checks and visa for payment...

Lisa Loustaunau
Norwalk, CT

Our specialties include body centered process, certified and registered, change negative patterns...

Associates in Chiropractic - Mark J Joachim DC
Norwalk, CT
Schweitzer Marvin P ND
Norwalk, CT

Member of both the american association of naturopathic. Our specialties include acupuncture, ad...

Benanti GIGI BA
Norwalk, CT

Licensed. Our specialties include hair removal and licensed sterilization. We can assist you wit...

Relaxation & Rejuvenation LLC
Norwalk, CT

Our specialties include acupressure, chair massage groups of 5, ct license 002625, deep tissue...